Star Trek
---
"The Immunity Syndrome"
| | |
| --- | --- |
| Episode Number | 47 (2.18) |
| Production Number | 48 |
| Season | 2 |
| Stardate | 4307.1 |
| Original Airdate | 19-Jan-1968 |
| Teleplay | Robert Sabaroff |
| Director | Joseph Pevney |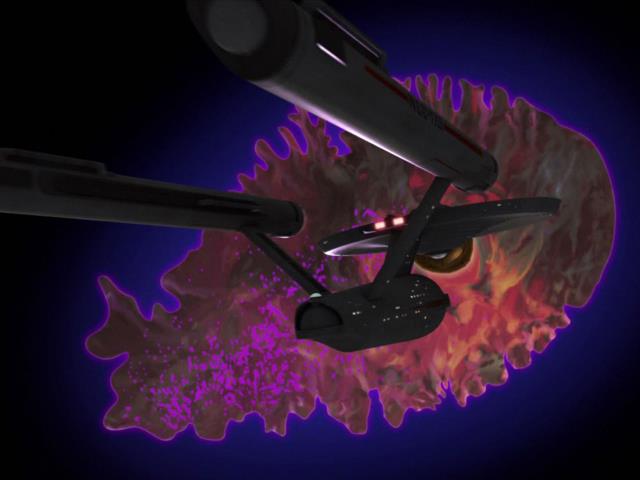 Synopsis
The Enterprise receives a priority message from Starfleet with orders to assist the U.S.S. Intrepid in a rescue operation in system Gamma 7A. Suddenly, Spock shudders with pain and reports that the Intrepid just been destroyed. The Enterprise discovers a giant, single-celled space amoeba which devours planetary systems for food and energy.
Guest Cast
James Doohan (Lt. Cmdr. Montgomery Scott)
Nichelle Nichols (Lt. Uhura)
Walter Koenig (Ensign Pavel Chekov)
John Winston (Lt. Kyle)
Majel Barrett (Nurse Christine Chapel)
Notes
The starship U.S.S. Intrepid NCC-1631 was manned almost exclusively by Vulcans.
---