Tilly, Cadet Sylvia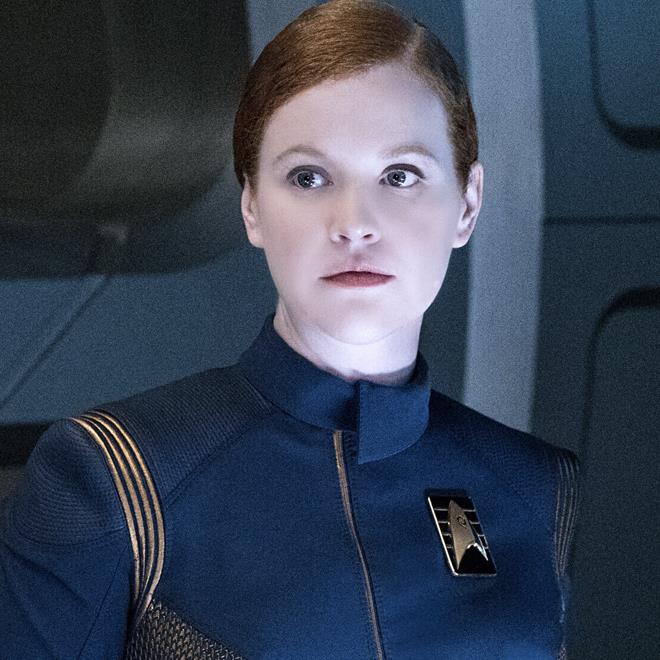 Sylvia Tilly
Mary Wiseman
CURRENT ASSIGNMENT:
Staff Engineer, U.S.S. Discovery NCC-1031
PREVIOUS ASSIGNMENT:
Cadet 1st Class, Starfleet Academy
BIOGRAPHICAL DATA
A freshly minted Starfleet Academy Cadet assigned to the U.S.S. Discovery. She is wide-eyed, good-natured and full of nervous excitement.

When the Federation-Klingon war broke, she was fast tracked into service due to her high marks as a theoretical engineer. Captain Gabriel Lorca assigned her to the engineering division under Lt. Paul Stamets to work on the top secret experimental spore drive.
SERVICE RECORD
2254-2256 Attended Starfleet Academy
2256 Assigned to U.S.S. Discovery NCC-1031, Engineering division
2256 Aided in destruction of the Klingon Sarcophagus/Ship of the Dead
PHOTOGRAPHIC RECORD
---